ALUMINIUM 2020
2019-07-16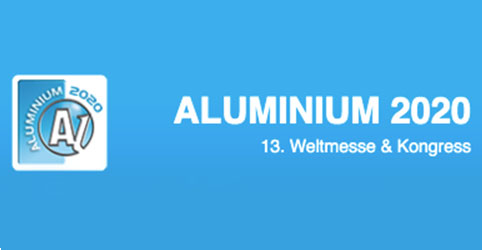 Exhibition Name: ALUMINIUM 2020
Exhibition date: 08-12 Sep 2020
Web: aluminium-messe.com
Venue: Messe Dusseldorf, Düsseldorf, Germany
Main Product: hot forging parts, cold forging parts, suspension spring, steering link and tie rod, car control arm, car brake clamp, hand tools, car pistons, car crankshafts, car driveshafts, steering knuckles, car control arms, balance bars.

ALUMINIUM 2020 - World's No.1 show for aluminium industry and its applications.
ALUMINIUM 2020 is the most important trade show for the aluminum industry, giving a showcasing opportunity to manufacturers from various industries like the automotive industry, the packaging industry, aviation industry, political decision-makers as well as NGOs. For most people, aluminium is an essential metal you can find everywhere in your ordinary life, from transport, chemical engineering to building, forging automobile parts, etc. However, due to the serious COVID 19 pandemic, the organizer decided to cancel ALUMINIUM 2020, postponing into the next year - ALUMINIUM 2021.

Although it is a little pity that AL Forge Tech cannot meet you at ALUMINIUM 2020, but next year, we are likely to attend ALUMINIUM 2021 and demonstrating the best forging components to every visitor. If you have any question want to ask us, welcome to contact your reliable aluminum forging companies - AL Forge Tech!