ALUMINIUM 2020
2019-07-16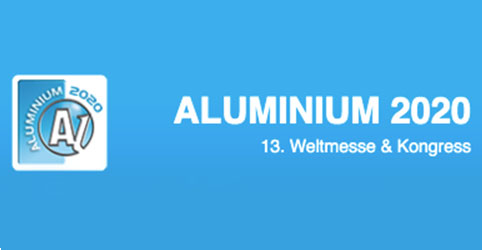 Exhibition Name: ALUMINIUM 2020
Exhibition date: 08-12 Sep 2020
Web: aluminium-messe.com
Venue: Messe Dusseldorf, Düsseldorf, Germany
Main Product: hot forging parts, cold forging parts, suspension spring, steering link and tie rod, car control arm, car brake clamp, hand tools, car pistons, car crankshafts, car driveshafts, steering knuckles, car control arms, balance bars.

ALUMINIUM 2020 - World's No.1 show for aluminium industry and its applications.
Including aluminium producing and processing industry, metalworking and processing industry incl surface treatment, automotive, transport, engineering, electrics, electronics, building, construction, packaging, and consumer durables, etc. Welcome to meet your ideal aluminum forging companies in ALUMINIUM 2020!